Louisiana Wills: What Happens When the Will Is Silent?
Jul 7, 2021
by Ciolino & Onstott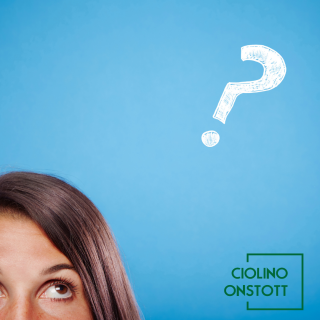 Louisiana wills, formally known as Louisiana Last Will and Testaments, are part of an estate plan that transfers ownership of the property upon the testator's death. In this blog post, you will learn about what a Louisiana will does and what happens to the deceased's belongings if those belongings are not mentioned in the will.
If you have questions about Louisiana wills, what happens to assets within an estate left out of a will, or Louisiana estate planning after reading this blog post,
schedule your free consultation with Ciolino & Onstott
.
The information presented here regarding Louisiana wills is not a substitute for legal advice. If you have questions about Last Will and Testaments in Louisiana, schedule a free consultation with Ciolino & Onstott.
What Does a Will Do?
A Louisiana Last Will and Testament plays an essential role in estate planning. It allows you to explain how you would like your assets distributed to your loved ones and friends when you die. If you die without a will,
Louisiana intestate succession laws
determine how your assets will be distributed. We discussed Louisiana laws of intestate succession in more detail in a
previous post
.
You are allowed to leave your assets to people other than your family members; however, to do so, you must create a Last Will and Testament. You can use your will to leave your assets to any person, charity, or other entity that you would like. A Louisiana will is also used to name a guardian to care for minor children if you die before they reach the age of majority. However, it is essential to note that naming the guardian is only the first step. If you are a parent, you should
schedule a free consultation
to learn more about this vital process.
Generally, Louisiana estate planning and the creation of a Last Will and Testament is a thorough process. It is also a process that must be revisited periodically or when a change in circumstances occurs. Examples of life events that may necessitate reviewing your Louisiana Will include marriage, divorce, a death in the family, a birth in the family, and an adoption.
Yet, there's one question that remains. What happens to an asset if it is left out of a Louisiana will?
Louisiana Wills: What If Something Is Left Out?
Some assets do not need to be mentioned in the will, such as life insurance and certain retirement accounts. A life insurance policy and certain retirement accounts give you the ability to name a beneficiary who will be paid when you die.
If personal belongings were inadvertently left out of the will, what happens to them when you die? The short answer is Louisiana intestate succession law applies. Depending on the asset or assets that were forgotten, this could prolong the probate process. For example, if you had $100,000 in a savings account when you died, and in your will, you left $20,000 to two separate people each, there would be $60,000 unaccounted for by your will. If your Last Will and Testament did not specify who gets any property not explicitly mentioned, then that $60,000 would be governed by the Louisiana rules of intestate succession.
In Louisiana, the next of kin order for intestate succession for the remaining $60,000 would depend on whether the deceased had children and whether they were married. If the deceased was married at the time of their death, community property laws may apply. These laws were more specifically addressed in a
previous blog post
. If there were no children, the remaining money would go to the spouse in community (if applicable). If there were no children or spouse, the property would go to siblings, parents, or more distant relatives, as is more thoroughly explained in our
Louisiana Intestate Succession blog post
.
The simplest way to avoid this is to use language within your will that includes "any and all other property" along with a list of people any amount they should inherit. However, you should still review your Louisiana will and ensure that it names all of your heirs.
Free Consult: Louisiana Wills & Louisiana Estate Planning
Get the guidance you need with your Louisiana will and estate planning needs! Ciolino & Onstott provides free consultations. Our experienced estate planning attorneys listen to each client. Our goal is to establish individualized estate plans and draft wills that meet the needs and goals of our clients. To get started and schedule your free consultation,
click here now
.